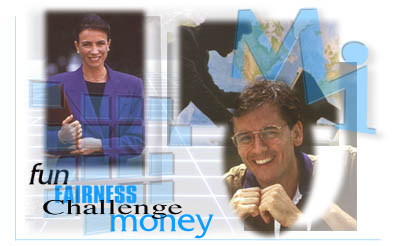 All our people are unique and come from a variety of backgrounds. The major commonality is that our consultants are capable, mature, friendly, motivated, and passionate about software quality and delivering outstanding client service.
WE LIKE WORKING WITH OUR CLIENTS AND MAKING THEM SUCCESSFUL!!
CAREER OPPORTUNITIES AT MOSAIC
Do you seek a position that has unlimited financial potential, outstanding learning opportunities, and a chance for a balanced life? We are looking for candidates with a technical background and project management, systems analysis, testing, or software quality assurance experience.
Do you want to work hard, be part of a team, take charge of your own career, and be an entrepreneur?
Do you have what it takes to work with all levels of executives? Are you a self-starter? Are you ready to ensure the success of mission critical, multimillion-dollar software projects?
There are many reasons to join Mosaic -- fun, fairness, friendliness, and money. More importantly, you have the opportunity to be part of a growing organization with unlimited growth opportunities. If you are interested, e-mail us or contact us at the following address:
Attention: Recruiting
Mosaic, Inc.
205 N. Michigan Ave., Suite 2211
Chicago, IL 60601
Ph: 312-819-2220

or
Fax resume to 312-819-2221

Mosaic Home
For questions or comments please email
©2001 Mosaic, Inc.